Saturnia the Silent Beauty
House: Slytherin

Date joined:

August 27, 2002

Email address: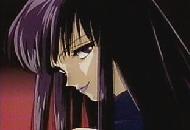 Fanfictions by Saturnia the Silent Beauty:
Genre

Title

Keywords

Summary

Novel Length/

Adventure

Sailor Saturn Goes to Hogwarts

Hogwarts, Crossover, Sailor Moon, Sailor Saturn

Well, it's years after Chaos has killed off the Sailor Scouts, and Tomoe Hotaru, aka Sailor Saturn gets a letter from Hogwarts School of Witchcraft and Wizardry. She has been accepted! Should she help Sailor Moon and the Sailor Scouts, or attend the school and learn about being a witch?

Romance

Amour Succeder Tout

Romance, French, Hogwarts, Beauxbatons

Cassandra LeAnge of Versailles, France has just moved to Godric's Hollow, and will be transfering to Hogwarts from Beauxbatons. Harry has been surprised with moving in with Sirius from now on in Godric's Hollow as well. Cassandra and Harry are friends, but Cassandra is in love with Ron. But wait! Her ex-boyfriend from Beauxbatons has transfered to Hogwarts as well! A Love Triangle? A dangerous adventure? And...one of the characters sacrifices themselves for the one they love. Who is it? Find out! R&R pleez!